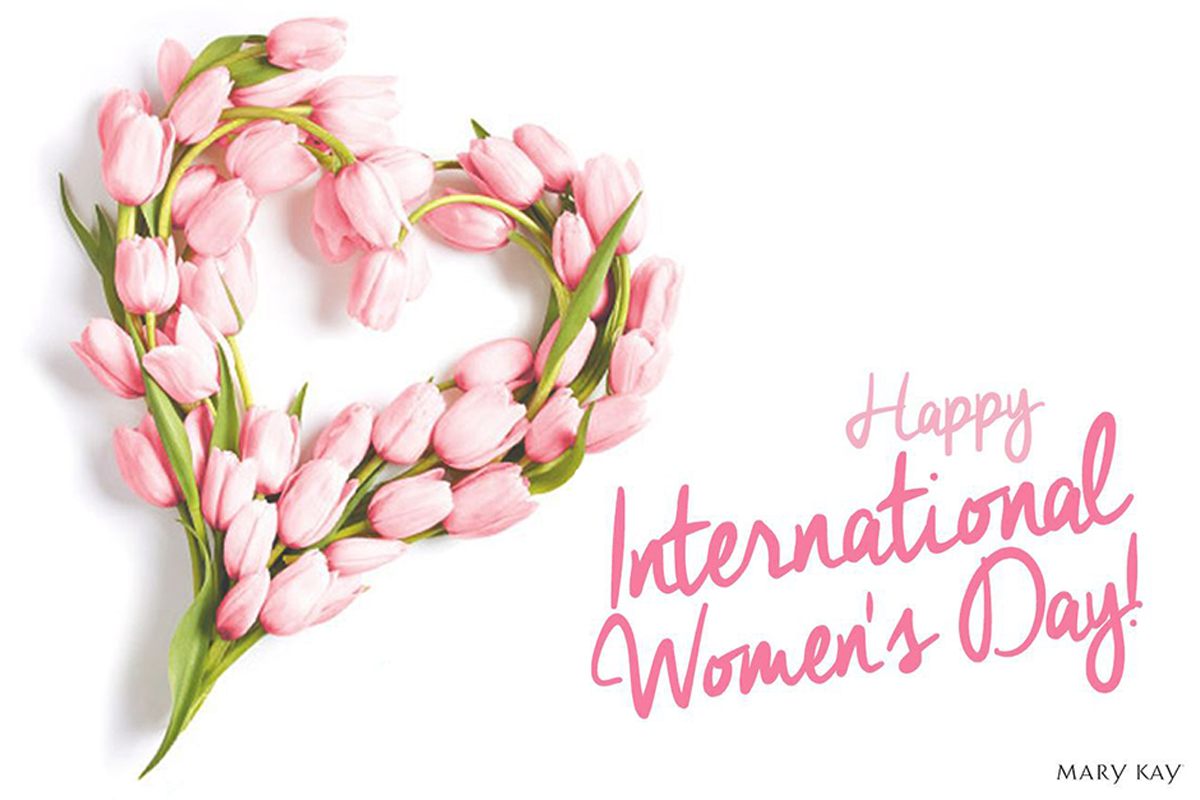 International Women's Day | Breakfast At The Concord Hotel
Article by Trizah Ngesa
The future is female and nothing will make that more effective than we as women being the pillars that hold us up. See your fellow woman as a friend, as a connection to the world. Let us build a tower of empowerment by all empowered women empowering other women to become their equals in society. Happy International Women's Day to all our lovely readers. Strong women, may we know them, may we be them and may we raise them
In honor of the celebrations. we were lucky to receive an invitation to a wonderful empowerment breakfast at the Concord suites and hotel.
This event was put together by Maureen Danielle. She worked hand in hand with a team of vendors and sponsors to bring forth a spectacular space in honor of women.
The venue was wonderful, the service was impeccable and each and every woman in attendance, definitely walked away with some new knowledge.
The speakers included;
Valentine Njoroge, a media personality and creator of "Dada's sphere" a safe space for women.
Ruthie Ruwen, a Sickle cell fighter and survivor.
Noreen Dean, an advocate for Autism Spectrum.
Maryanne Imani, a local gospel artist.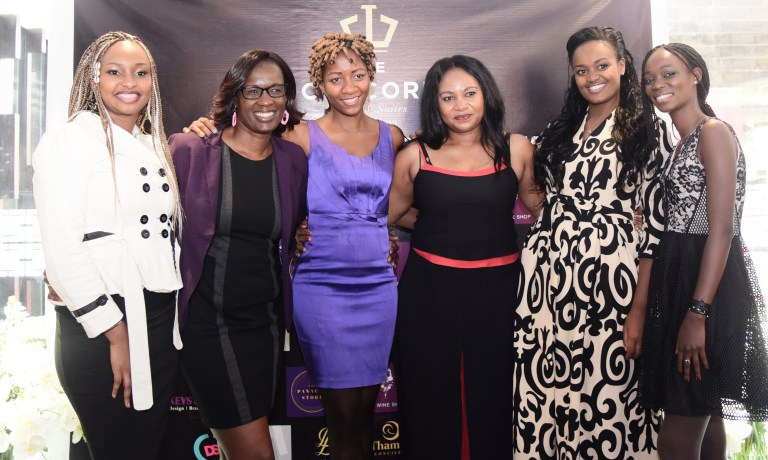 Each of these women had a story to tell.
The International Women's Day 2018 campaign theme is #PressforProgress. The stories told were tales of the harshness of life that they experienced on their journey to greatness. In addition, how they overcame their predicaments and became who they are today.
Their stories were made up of shame, self-sabotage, depression, fear and the process of discovering why they were truly put on this earth to be. They left the event as heroes to the ladies in attendance, proving that your current situation does not determine your destination in life. A variety of exercises were conducted with the aim of self-understanding and self-progression.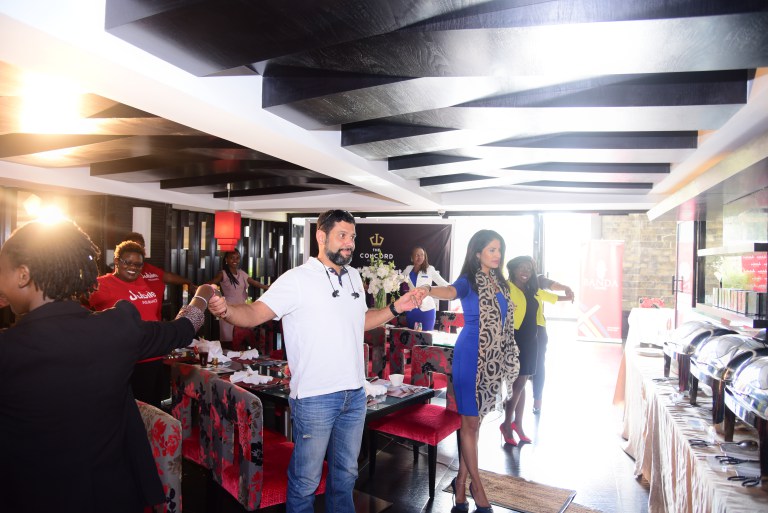 Talk about therapy over some good breakfast.
The lay out was brilliant, with a breakfast menu fit for royalty. Croissants, coffee, fresh juice, a variety of hot breakfast delicacies and complementary mimosa provided by "The Wine shop".
A celebration is never complete without gift giving. They had exciting giveaways – dinner for two at the venue, a trip for two somewhere in Diani, Nairobi's finest lingerie and shoes from a luxury store. Those who didn't win the raffle were not left behind. The team from "Oriflame" was kind enough to gift each guest a bracelet, some lip balm and a pink rose. How lovely…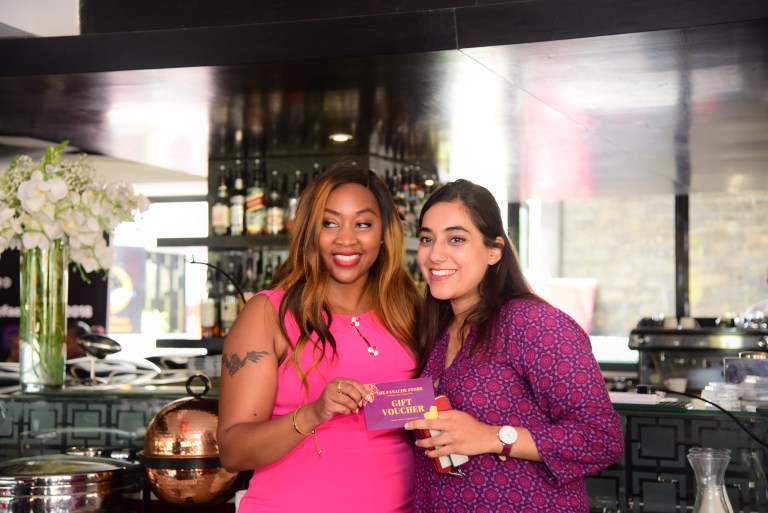 This was the perfect way to celebrate women in Nairobi. A sumptuous meal, tasty cocktails, gifts and lots of food for thought. Girls run the world 365 days a year, so celebrate yourself each and every day. Today was just a reason to be a little EXTRA with that self-love.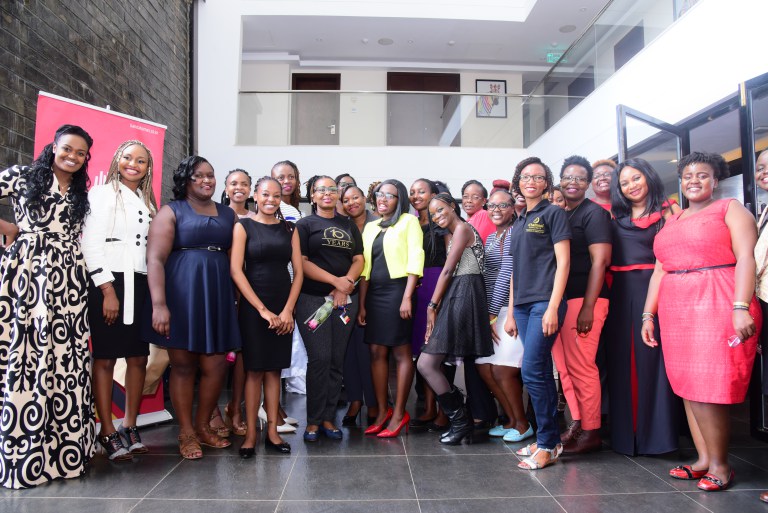 Images courtesy of Billy N Miaron.